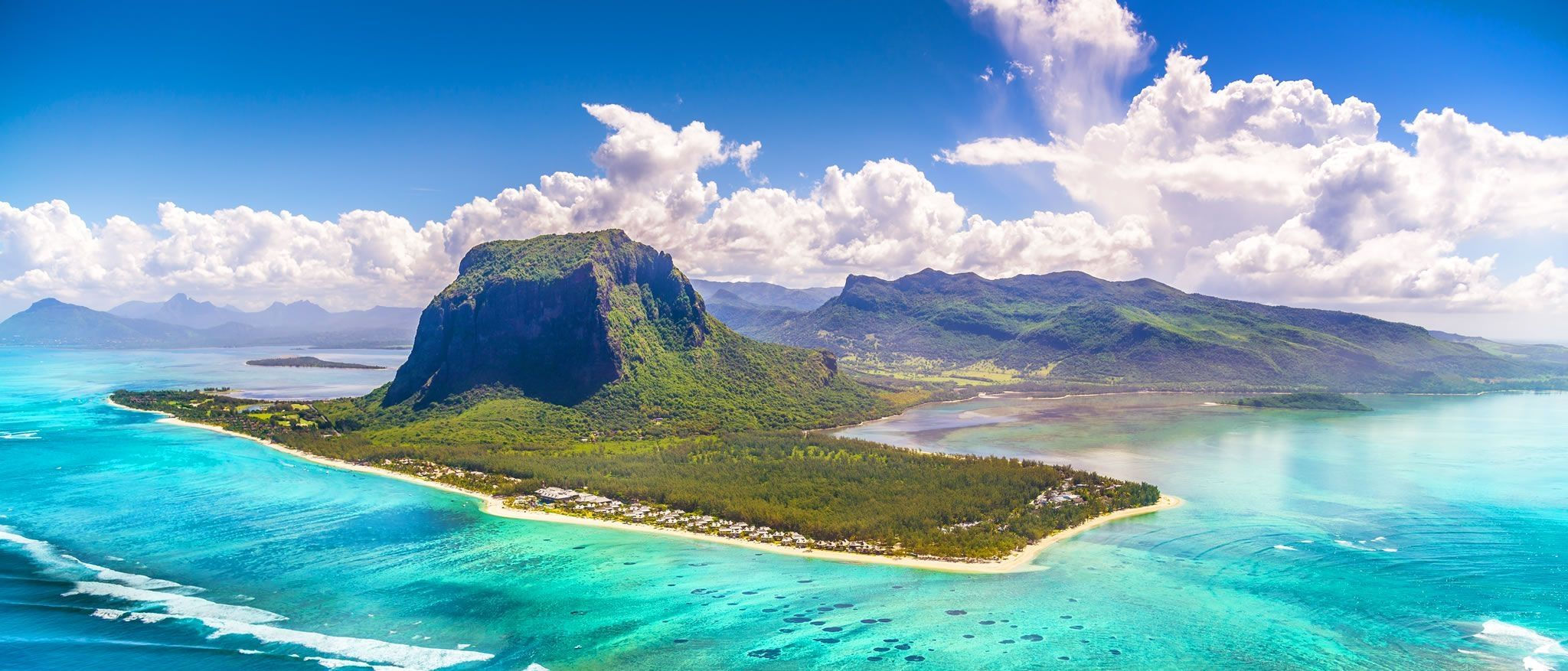 Mauritius is undeniably the jewel of the Indian Ocean and the inception of The St. Regis Mauritius Resort will only add to the island's lustre. Located on the South West of the island and in the shadow of the UNESCO World Heritage site of Le Morne, The St. Regis Mauritius Resort is situated on an idyllic beach, surrounded by a tranquil lagoon of turquoise waters and within easy reach of the Black River Gorge, Chamarel waterfalls and other distinctive Mauritian natural wonders.
Geography
The islands of Mauritius, Reunion and Rodrigues were created due to violent tectonic plate movement over 400 million years ago. Predominantly volcanic rock, Mauritius is an island of approximately 1865 square kilometres with 330 km of sandy coastline almost entirely surrounded by coral reefs. The land gently rises to a central plateau which is about 600 metres above sea level.
History
Mauritius was first discovered by the Arabs in 975 AD, then by the Portuguese between 1507and 1513. From that period of succession of colonisations have taken place between the French, Dutch followed by the British. The island became a republic in 1968. There are many architectural references to the island's colonial past and to its importance as a trade route to the Indian Ocean.
People
Said to be the friendliest island race in the world, Mauritians are made up from a mixture of Chinese, African, Asian and Eurasian peoples, all coming to the island at different times of its history. The exploitation and growth of the sugar cane industry has been an important element in creating this cultural mix and this is reflected in religion, language and even cuisine.
Unique
The island boasts some of the world's most stunning scenic vistas. From waterfalls to spectacular views of the mountains in the interior, visitors to Mauritius will be able to travel around the island and marvel at some of the world's most beautiful scenery. And of course, it must not be overlooked that the infamous Dodo came from this sceptred isle.