The St. Regis Mauritius Resort Watersports Activities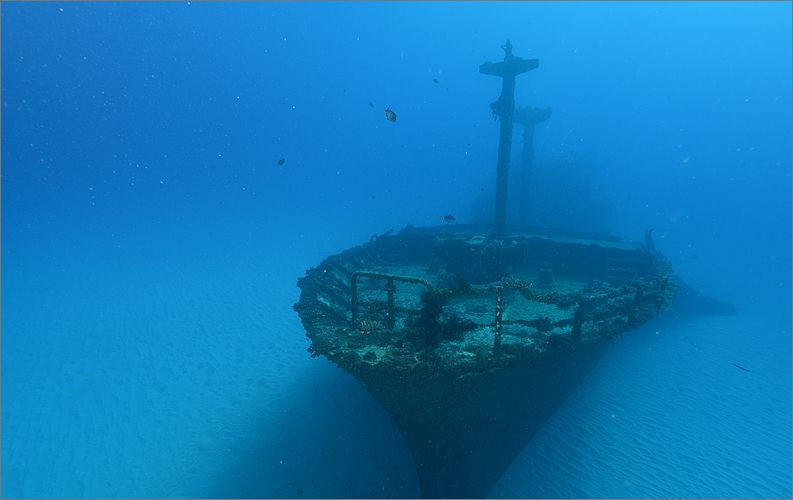 The South West of Mauritius is definitely one of the most impressive and untouched coasts, with a varied landscape alternating endless forests, lush mangroves, sleepy fishing villages, and silky sugarcane fields, on a background of towering mountain peaks. It also has some of the most beautiful lagoons and beaches, and unparalleled diving and snorkelling spots. Enjoy all the advantages of a beachfront resort through the resort's onsite Watersports Centre, located in front of the Manor House, near the beach. Whether you are in need of action and adventures or tranquillity and relaxation, discover our world-class water sports facilities featuring:
Kitesurfing, windsurfing and Stand Up Paddling (SUP)

Worldclass Scuba diving

Water skiing

Snorkelling, Kayaking, glass-bottom boat

Catamaran cruise and boat trips

Big game fishing
Discover the breathtaking and rich aquamarine life of Mauritius waters by planning your exclusive diving experience. Le Morne peninsula is an outstanding location for diving the whole year round, with magnificent visibility under water and an enjoyable water temperature ranging from 22° C in winter to 28° C in summer. Our PADI Dive Masters offer a range of courses for non-professional divers, varying from try-out for beginners through advanced level courses to "Divemaster".
The range of diving sites is extensive and amazing: coral reefs abounding in life, endless drops decorated with sumptuous gorgonian fans, sceneries with an imposing architecture made of arches, tunnels and mysterious caves, rusted shipwrecks that could conceal long lost treasures… The spots are reached by boat in 10 to 20 minutes.
Diving Conditions
The West Coast of Mauritius is a region with a variety of interesting dive spots with water temperatures ranging from 22° C in winter (5mm wetsuit) to 28° C in summer (3mm wetsuit). Average visibility is between 20 and 25 meters. There is no typical "diving season". Beautiful conditions exist all year round but the visibility can, of course, be affected by waves, plankton, tides or rain.
EasyDive
Our scuba diving partner, Easydive Centre, is located at our Watersports Centre. It is open from Monday to Sunday (Reservations only on Sundays) 8:30 AM and 4:00 PM. All dives are accompanied by a guide, a divemaster or an instructor from Easydive and are limited to 10 divers per dive. The minimum age for diving is 10 years old and lessons are to be booked 24 hours in advance. Refresher training in the swimming pool is compulsory for divers not in possession of their certification card and logbook, or at the discretion of the Diving Centre. The equipment is provided at no extra cost for lessons.
For 8-year-old kids, Bubble Maker is as fun as it sounds – a chance for kids to blow bubbles by scuba diving in the pool or dive in the lagoon (3m). Children 8 years or older can use scuba gear to breathe underwater and swim around in shallow water. Kids must be comfortable in the water, but no prior experience is necessary and parental approval is required.
For any further information or for reservations please contact our diving partner by email info@easydivemauritius.com or visit their website www.easydivemauritius.com.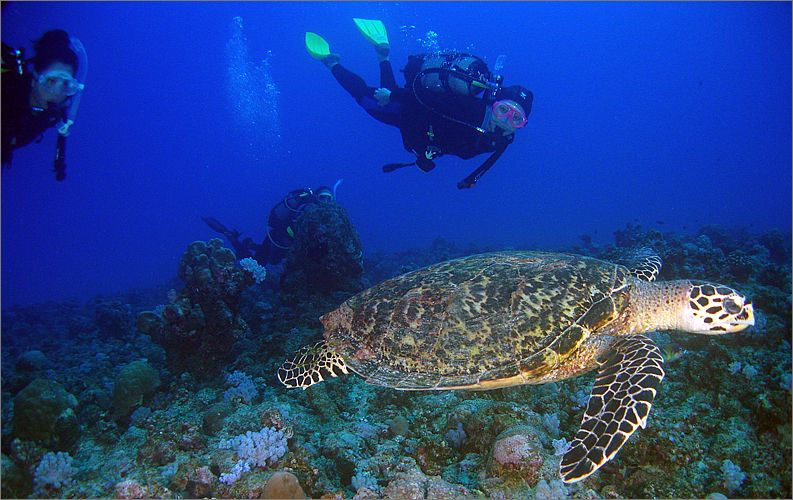 Aquarium / La Colline (5-18m)
Ideal dives for beginners. One can admire the vibrant life of the reef between 5 and 18 meters. This spot is fascinating especially for macro-photographers. The "Easy-dive"!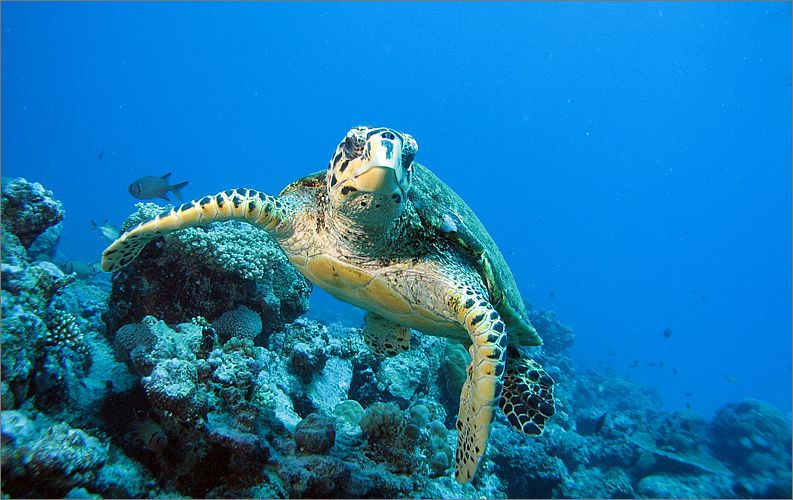 St. Jacques (16-32m)
One of the most famous dives in Mauritius. Drift dive through the reef. Grey reef sharks, bull sharks, eagle rays, stingrays and sea turtles can be seen.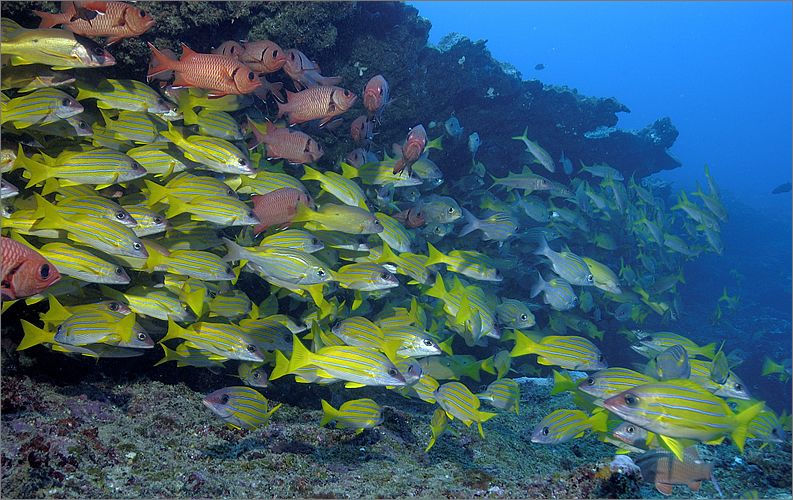 La Gorgonne (14-35m)
This spot features a huge Gorgonia (over 3 meters in diameter) on a 20-meter wall. Often, curious bluefin trevallies accompany the divers.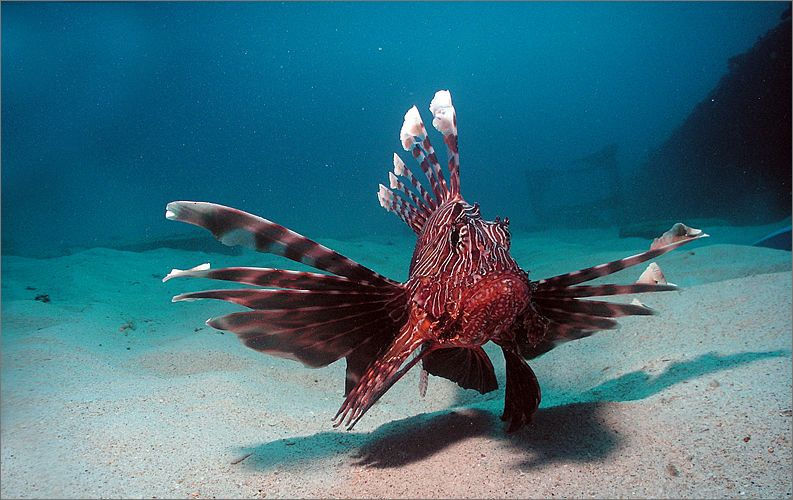 La Cheminee (14 To 27m)
This region is richly populated with fish, especially stonefish, scorpion fish, lion fish and fusiliers. A 7 meter-long chimney is part of the excitement and a special feature of this dive.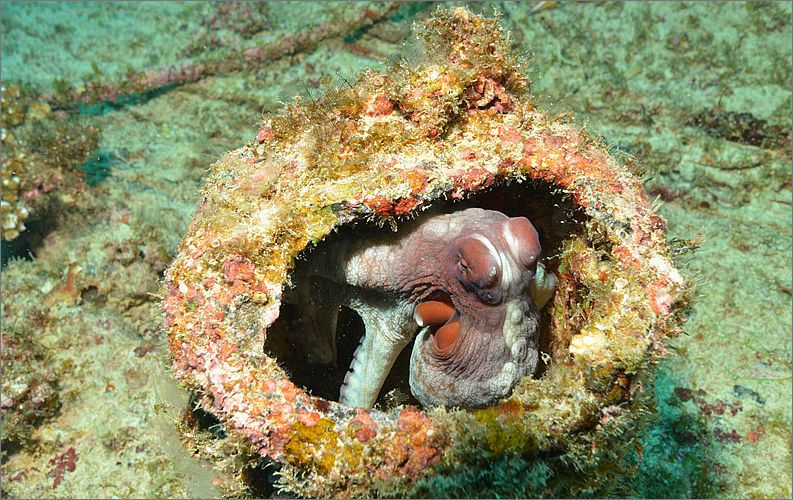 Casiers (28-32m)
The ocean bottom is flat and slopes slightly though the coral growth and the fish variety are considerable. The characteristic of this spot is the frequent presence of game fish (tuna, wahoo and barracudas).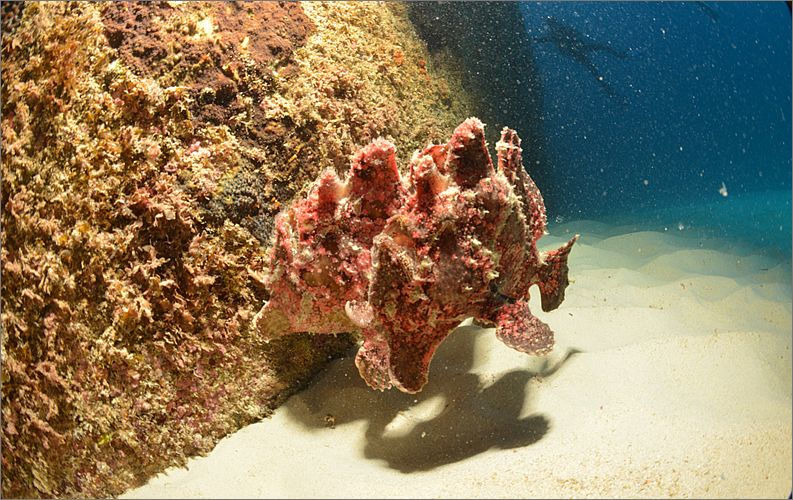 La Murene (15-24m)
In a 5 meters wall lives Barbara, a lovely giant 2-meter moray who is accustomed to divers. Additionally, crayfish, groupers and snappers bring colour to this dive.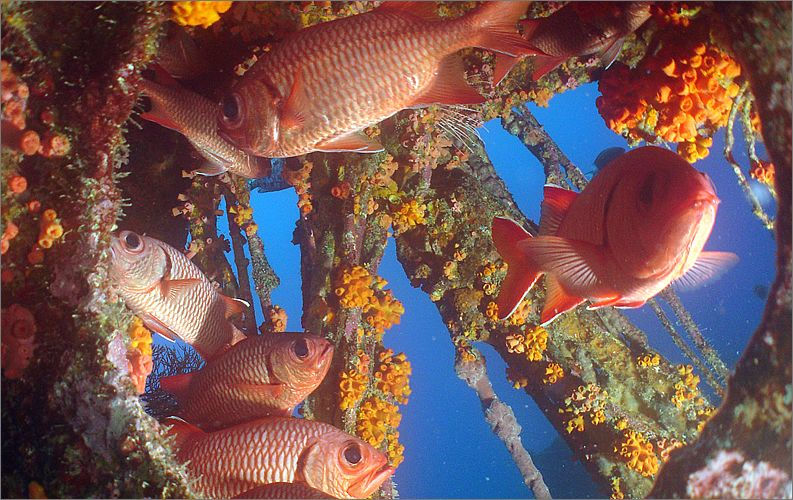 White Tip (18-32m)
This site (like St. Jacques) is situated on the untouched Mauritian South coast and is very rich in sealife: barracudas, trevallies, groupers, lionfish, crayfish, morays and more.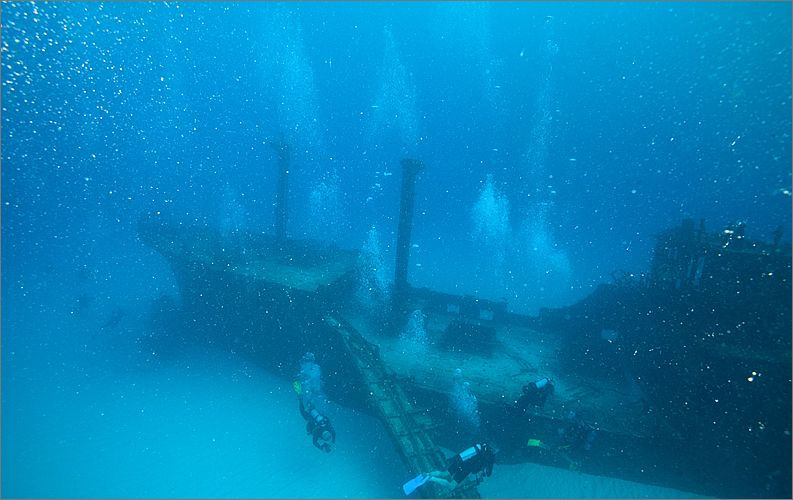 Hoi Siong (Wreck) (16-28m)
Scuttled in February 2003 by the Mauritius Marine Conservation Society in order to create an artificial reef, this beautiful wreck has already been populated by an enormous variety of fish. Here you can watch the predators, like kingfish, tuna and rainbow runners, chase thousands of smaller fish.
COURSES

Under the direct supervision of an instructor, guests can try out scuba diving, first in the pool, then in the sea all on the same day. Minimum age is 10.
EASYDIVE Offers The Following Courses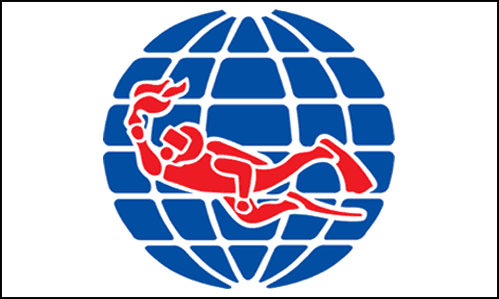 PADI Open Water Diver (Or CMAS*)
After this entry level, you will be qualified to dive anywhere in the world without supervision (International Certification).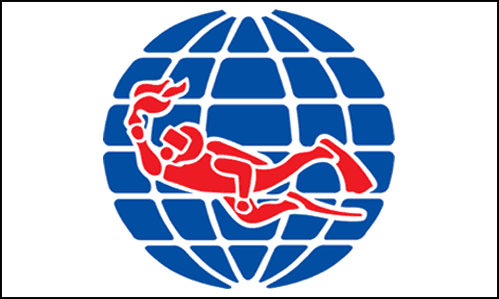 PADI Advanced Open Water Diver (Or CMAS**)
You will develop skills which will give you more confidence. You will also become acquainted with deep diving, navigation diving and eventually night diving, search and recovery, wreck diving etc. Prerequisites: PADI Open Water Diver or equivalent.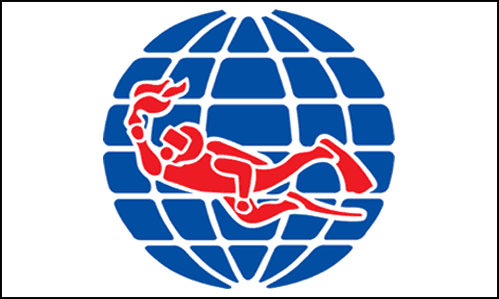 PADI Rescue Diver
This course teaches you how to recognize diving problems, prevent accidents and handle diving emergencies if they occur.Prerequisites: PADI Advanced or equivalent and Medic First Aid.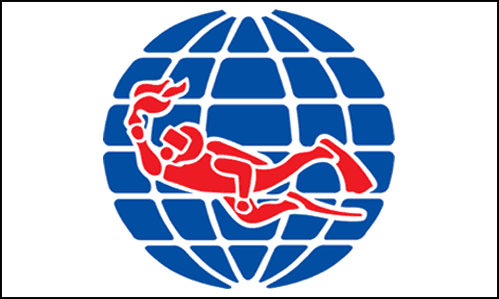 PADI Dive Master
This course was designed to teach how to supervise divers in training and how to organize and conduct diving activities. The PADI Dive Master course introduces a professional level of diving. Prerequisites: PADI Rescue or equivalent.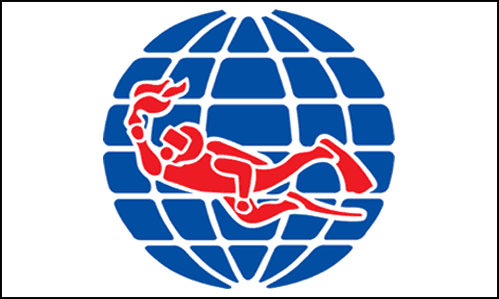 Also Available
PADI Rescue
PADI Medic First Aid
PADI Dive master